October! Yay! Wait, how in the world is it already October?! I'm trying to renew my enthusiasm since I had a head start celebrating a couple months ago preparing projects and stocking shelves in our brick and mortar,
Nest Interiors
.
So, I decided, to get in the
spirit
, I would dress up one my existing projects...my
Boo Y'all Chicken Scratch Bat Pattern
with a crochet edge embroidery hoop tutorial featured over at
Heartmade Life
. It's a great, very descriptive tutorial and I love combining a couple of my hobbies in one beautiful project.
More good news! If you want to stitch your own bat, I've reduced the price on the
pattern
. The embroidered hoop only shows part of the pattern - you'll actually receive the pattern and info on the full pattern seen here: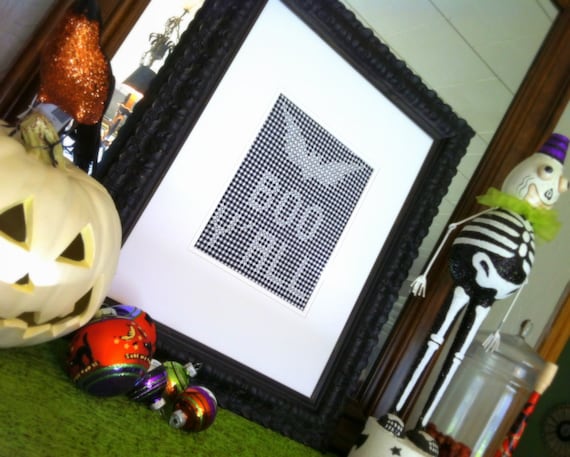 If you do wish to stick to just the hoop - I opted for an 8" wooden embroidery hoop and it fit the pattern perfectly using the noted gingham fabric listed in the pattern. For the crochet edge - one skein of a medium worsted weight cotton works perfect - I used
this
.
--Lisa LeBlanc
connect with me:
website
|
twitter
|
facebook
|
pinterest
|
instagram
|
ravelry