Day by day, new and wonderful treasures are showing up at our brick and mortar,
Nest Interiors
. It's sounds pretty magical, but
actually
it's entails the very nice UPS man carrying a really heavy box or two in the shop, nearly running into a cabinet filled with glass, all while the dog barks incessantly (how do they always know it's a delivery guy -- and furthermore,
why is this so upsetting?
). And after I slit open a dusty box - there it is...the magic! New and fun goodies to fill our shelves. Here's a sampling of what's new:
These
mini mason jar ornaments
are super cute and I wish I had ordered more - I just sold a few while writing this! They actually open so you can add a bit of tinsel or trim - gah! So cute!
I stocked a new line of greeting cards from
Violet Cottage
; everything is original art work and hand glittered. What sold me? This Marie Catoinette card! No matter how many chihuahuas I love - I'll always be a cat lady first!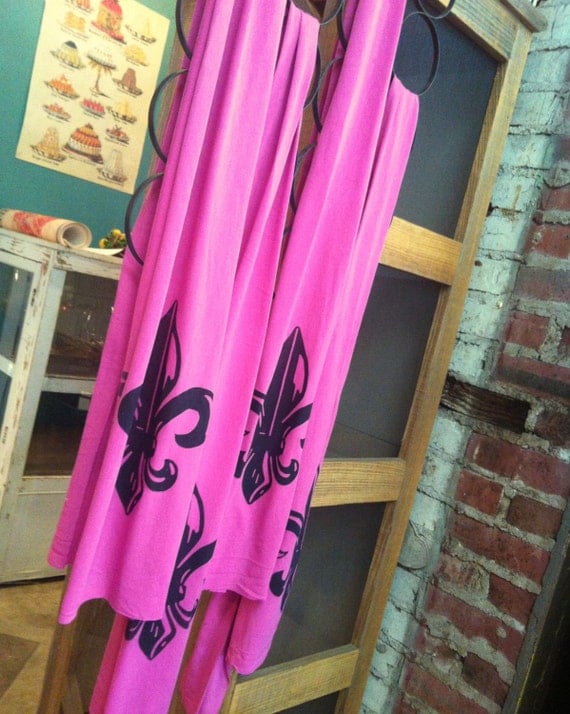 And lastly...this didn't come out of a box at all! It's a new silkscreen design from me on my lightweight jersey knit scarves collection - a new colorway in a rosy shade of pink with a sharp black fleur de lis. I kind of want to snag one for myself (
I probably will!
) - I've been using the other styles as a head scarf, partly because its still too darn hot to wear a scarf and secondly they are so lightweight and easy to tie your hair back. These are available through both my
Etsy shop
and the
store
.
--Lisa LeBlanc
connect with me:
website
|
twitter
|
facebook
|
pinterest
|
instagram
|
ravelry