Back in July, when we traveled through North Carolina, we popped into Ikea and among many,
many
cute things...I found these stinkin' cute owl pillow covers.
I really didn't need another pillow but I thought, another tote bag couldn't hurt? Pan to September
already
and my idea spark finally took shape this week. Somehow I squirreled time here and there all through the week to complete my new owl and feather tote!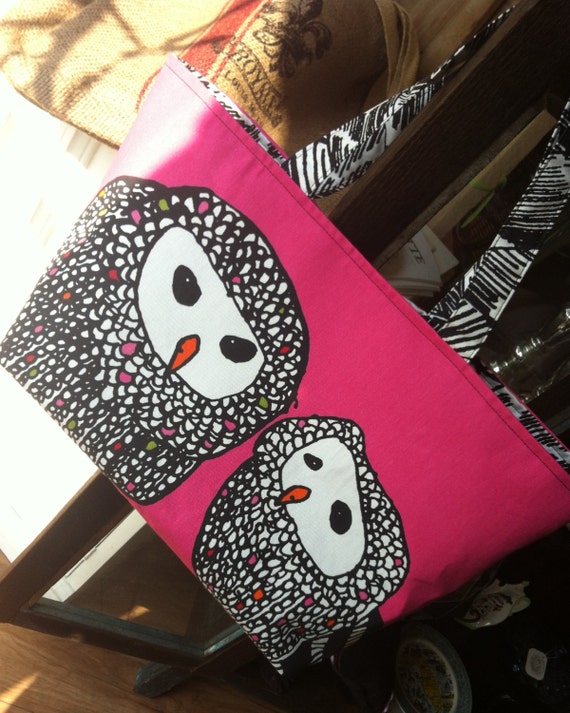 I interfaced the bag to give it a sturdiness; then took the cute feather fabric on the back of the cushion cover and used it as the lining and handles - it's reversible - so TWO looks for the price of one!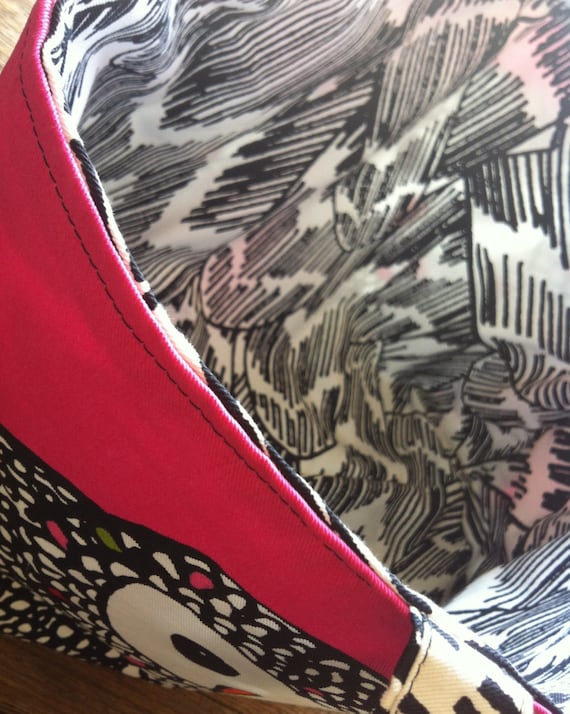 I think it makes the perfect craft tote for all my WIP's but not too big to still be an everyday handbag. Like it? Well, you are in luck - I made a couple more to share. It's listed on
Etsy
and available in store at
Nest Interiors
.
--Lisa LeBlanc
connect with me:
website
|
twitter
|
facebook
|
pinterest
|
instagram
|
ravelry