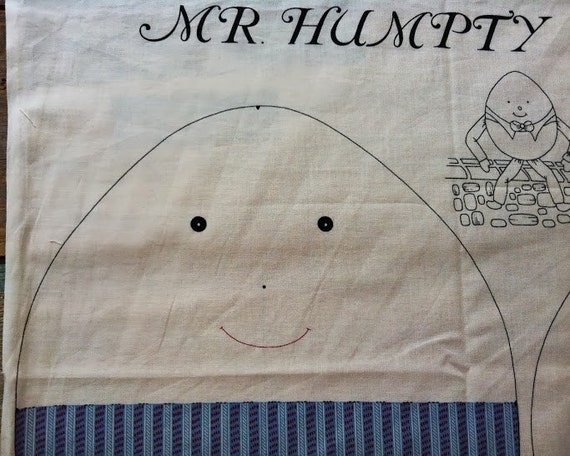 I like cut and sew fabrics a lot! If you are not familiar with them - most encompass all the fabric you need in a yard or 1/2 yard to accomplish a project. A fabulous idea and many are still in production today. I'm highlighting today two vintage fabrics from Spring Industries based on nursery rhymes.
First is
Humpty Dumpty
- one of my favorites and I even think I had this softie as a child? or one really similar - that I adored!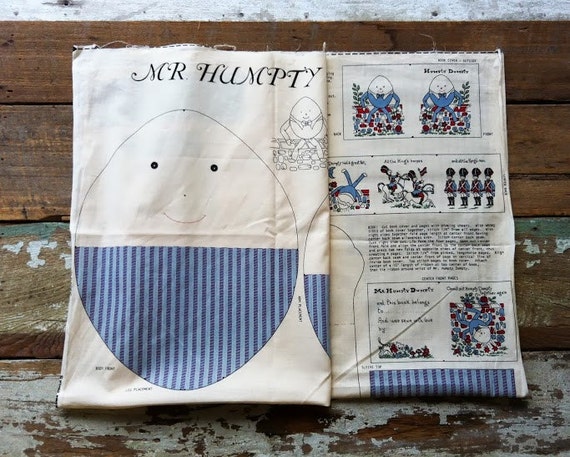 Everything is here to make your own giant Humpty Dumpty softie - including a small soft book. The graphics are precious and the entire project fits on one yard. Grab it
here
.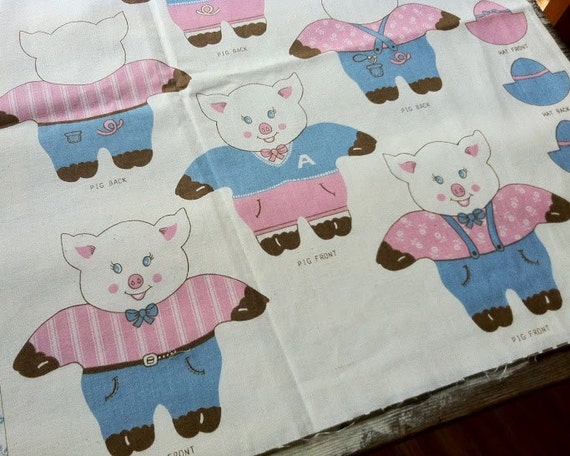 Next is The
Three Little Pigs
, another nursery rhyme favorite! This cut and sew includes all Three Little Pigs, the Wolf and a house to construct - a playhouse that works double duty as a carry-all!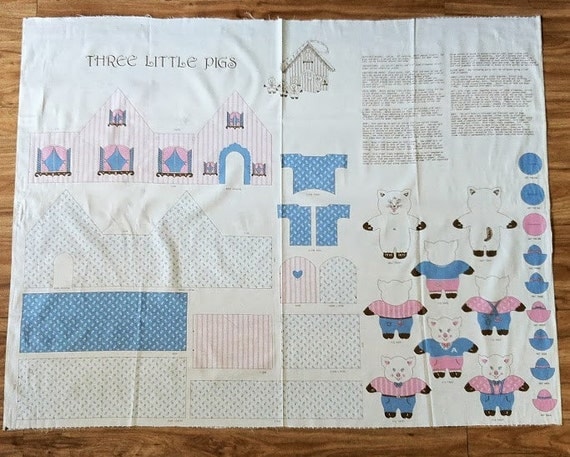 Hopefully this week's featured fabrics will inspire you to try a cut and sew project - the holidays are right around the corner and both fabrics would create a special present!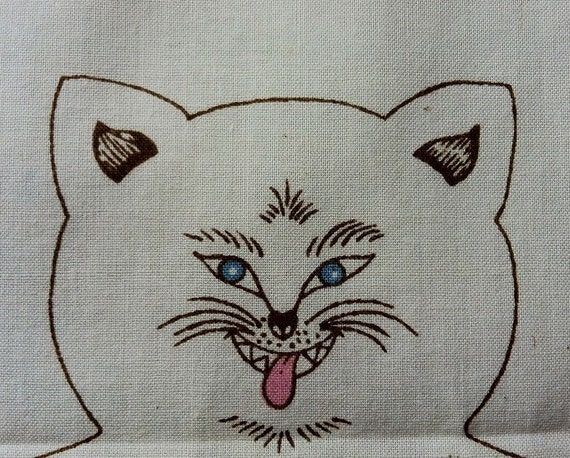 --Lisa LeBlanc
connect with me:
website
|
twitter
|
facebook
|
pinterest
|
instagram
|
ravelry