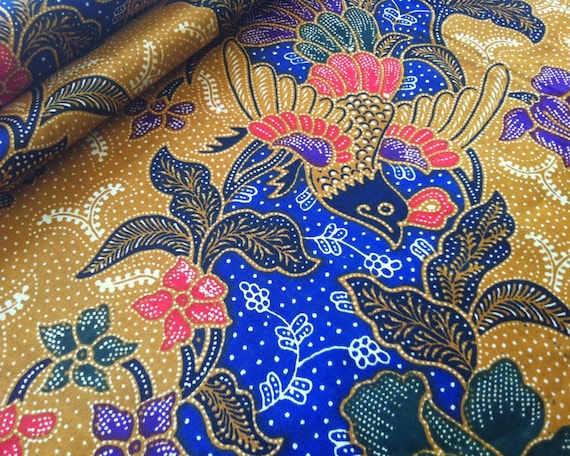 This week I wanted to show off this pretty,
pretty
cotton batik. I never luck out and find batiks! This one I particularly love with a bird interspersed throughout the highly detailed pattern.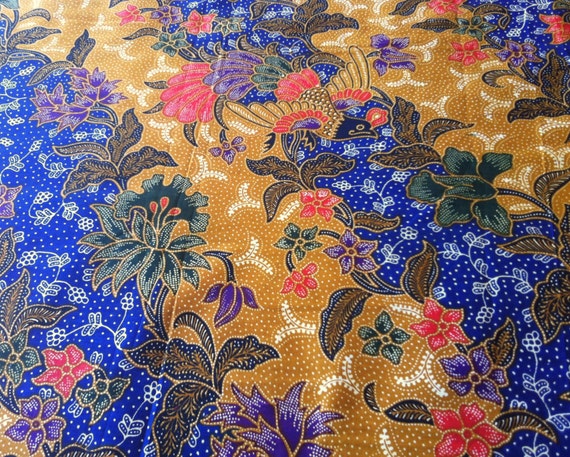 If you are not familiar with batik fabric, most originates from Indonesia and it is created from a wax-resist dye process -- typically done by hand. That's part of the reasoning that a real batik can be hard to find and a little pricey. This one actually still had a tag from Indonesia attached to the fabric - with the name LOJITEX; I can't find it as a source which might make this pretty fabric all the more rare.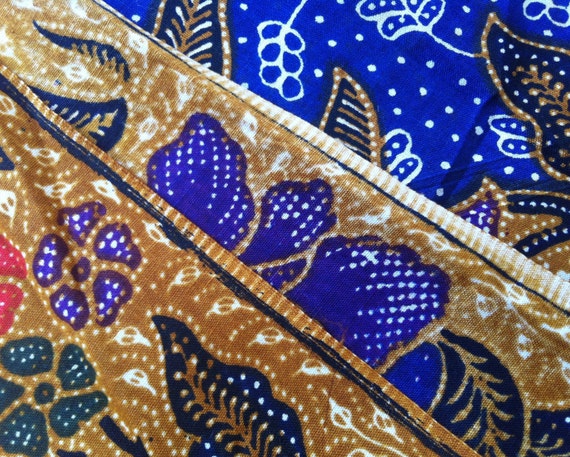 Look, even the selvage is decorative! If you'd like a yard of this for your very own - please visit right
here
.
--Lisa LeBlanc
connect with me:
website
|
twitter
|
facebook
|
pinterest
|
instagram
|
ravelry