Last night, after a long but
busy
day at the
shop
, I silk-screened one of my favorite designs - this adorable
Halloween Boo Y'all towel
. I've screened it for a couple years, but this year I could not remember what blank I had used or where it came from (
I'm sure I wrote it down but where???
) Anywho, I definitely found an upgrade to last year's towel - a nice thick orange cotton towel measuring a hefty 20" x 28". Love it! These are now listed on
Etsy
, our
Nest
site and of course, available in store.
If it seems early to even be thinking about Halloween,
oh I'm sorry
...you must have a normal life and not be in retail. Ha. Having the store for a number of years, I find I live in exactly two different worlds all of the time - present day and future.
I have to have a hand in what's current and also an eye on the future.
I even caught myself yesterday reaching into the fridge and thinking about Easter...
of next year
...and why in the refrigerator (random - maybe I was getting an egg?)
It's actually been fun planning this year's Fall look. I have a lot of items to cross right over into Christmas so it should flow very nicely as the seasons change (pics to come!) Also, this year too, I added another "Boo Y'all" product...this time in my embroidery pattern collection - my new
Boo Y'all Chicken Scratch Embroidery Pattern
. I love it...it's so Southern in gingham, Y'all and all. We actually staged this picture at our house and I ended up leaving the Halloween decorations up...ahhh, it'll save time, right?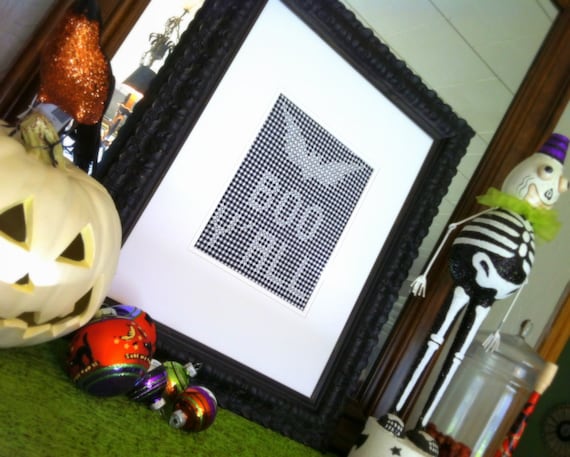 --Lisa LeBlanc
connect with me:
website
|
twitter
|
facebook
|
pinterest
|
instagram
|
ravelry