My goal this Summer has been to mercilessly work though my stash of fabric, yarn, and blanks and make them into useable and sell-able items for the shop.  So far, so good!  I dug out a brand new package of canvas totes from, ahem, 2009!  Gah...those babies were silk-screened in a blink of an eye.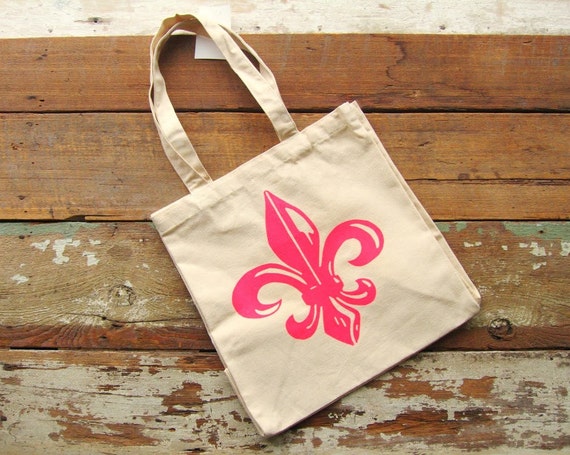 silk screened in an over-sized pink neon fleur de lis, these tote bags are just tremendous!  A great carry-all for a trip to the market, library, the pool...check out just how big these bags are: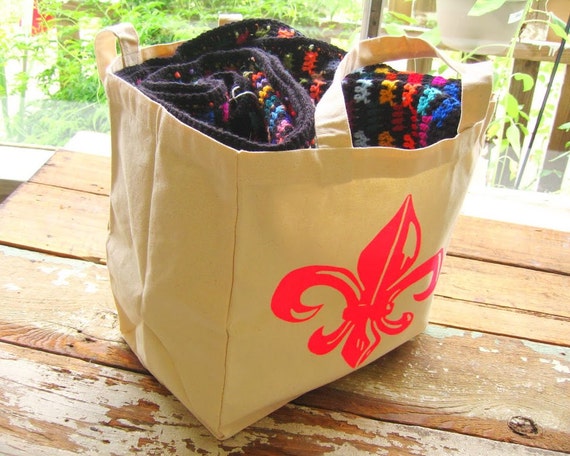 This is a limited edition (don't wait - it took me 4 years just to do this!  HA!) and each sells for right under $10!  Woot!
--Lisa LeBlanc
connect with me: website | twitter | facebook | pinterest | instagram | ravelry