I've been on a serious silk-screening kick!  Fresh off the press are three new towels...adorable tone on tone polka dots, silk-screened with a sharp fleur de lis motif!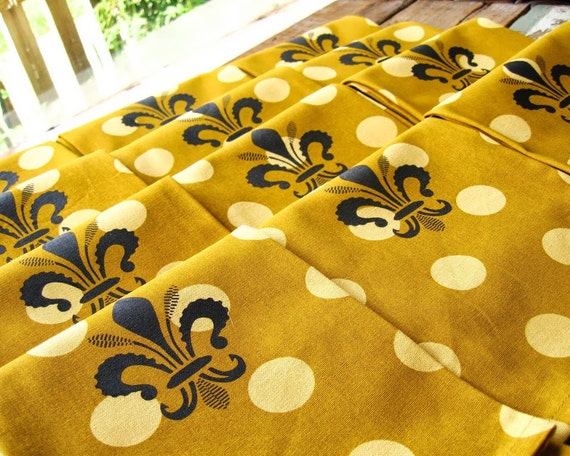 I picked this style to transition into Fall...but realized it has a great black and gold look for everyone's favorite football team down here - the New Orleans Saints!  Double Win!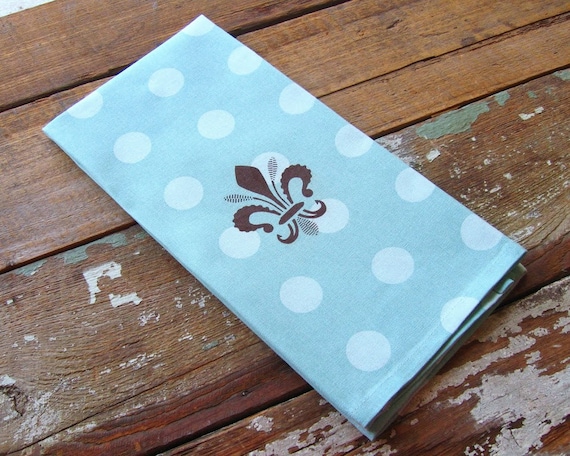 I'm a sucker for robin's egg blue and a chocolate brown.  I hand mixed the brown to achieve just the right shade...trust me it's even more rich and lovely in person.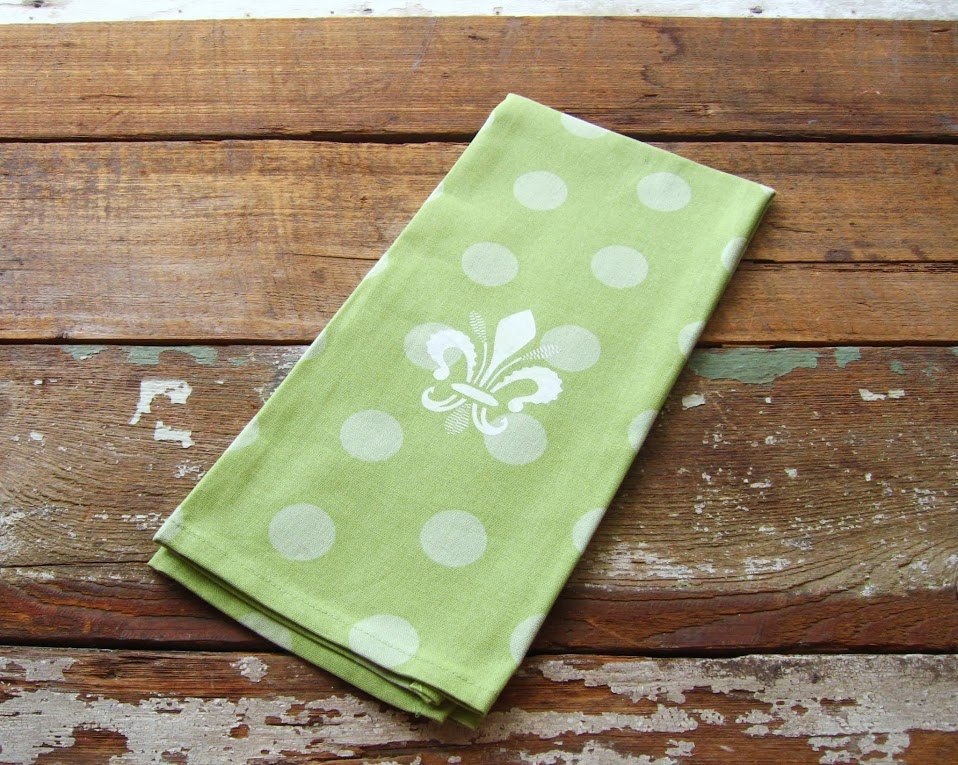 I saved this one last!  A sweet pale green.  I've had a lot of difficulty with previous brands of white paint for water-based silk screening but heard good things about Versatex opaque white.  Water based paints never seem to be truly opaque but this comes close...very close!
I am so pleased with all three results!  If you'd like any or
all
...click each picture for the  listing in my
Etsy shop
.  More items on the way too...new scarves and I'm itching to screen some fabric to work into new pillows and totes.
--Lisa LeBlanc
connect with me:
website
|
twitter
|
facebook
|
pinterest
|
instagram
|
ravelry