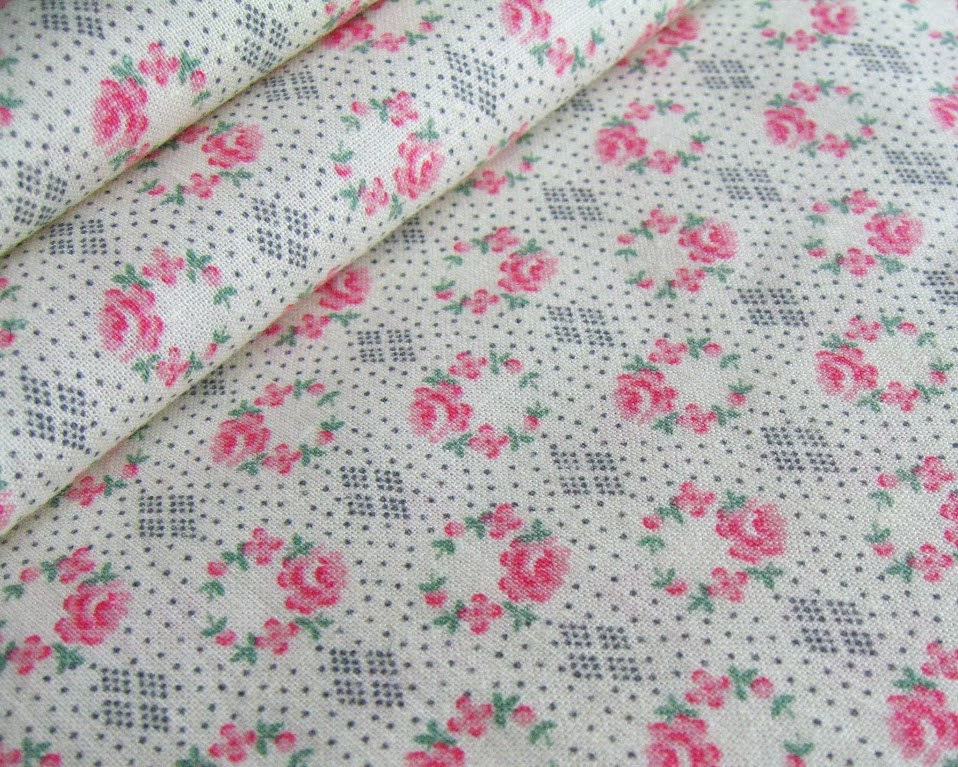 I'm on the road today (
looking for more fabrics to add to the shop!
), but I wanted to stop in and post for the Friday Featured Fabric!
Look how sweet this vintage print is!  I'm a sucker for small print florals and this one has a neat alternating geo dot pattern too.  I'm offering it by the
yard
(unfortunately there is only one available!) and in a
trio pack of fat eighths
(free shipping is still available on this item).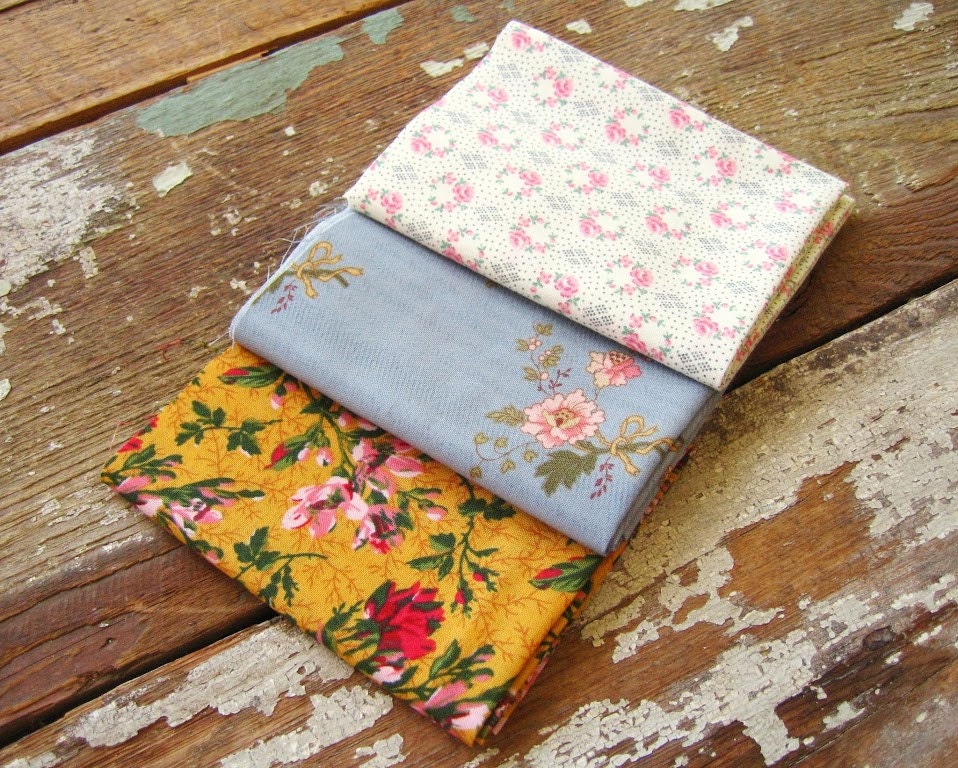 --Lisa LeBlanc
connect with me:
website
|
twitter
|
facebook
|
pinterest
|
instagram
|
ravelry