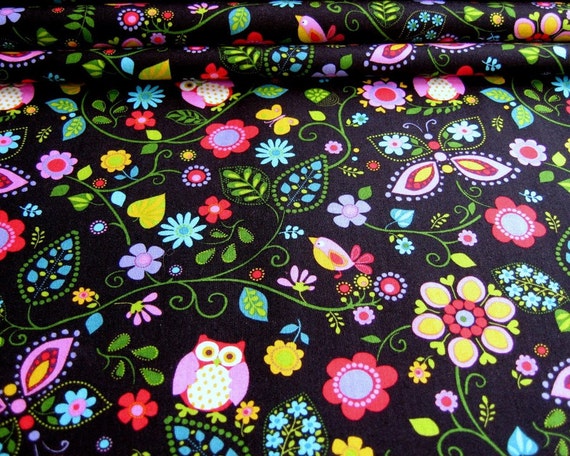 Gah!  Isn't this an adorable owl print fabric?  We got it in the
shop
last week right in the middle of all the hoopla over Strawberry Festival, but I knew I wanted to feature it very soon.  Named Hoo-Ray (luv it), it's got everything, cutie patootie owls, other adorable birds, butterflies, and a fun retro floral motif throughout the pattern.  Honestly, it's like happiness threw up all over this fabric...you can't help but smile when you see it!  What you can't see is how amazingly soft this fabric
feels
; from Blank Quilting - everything they make that came in this past week is super soft; can you imagine how good it will feel after you wash it?  Perfect for a quilt or pillowcase, I'm thinking?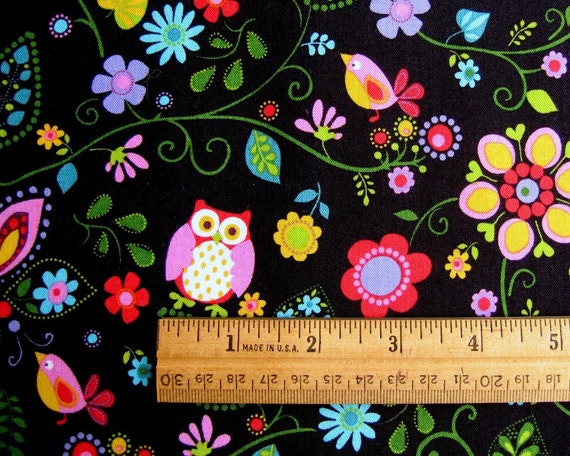 Hoo-Ray is available in my
Etsy shop
by the yard and
store website
by the 1/2 or full yard.  Adjust your quantity at checkout and you'll get a nice continuous cut of fabric.
--Lisa LeBlanc
connect with me:
website
|
twitter
|
facebook
|
pinterest
|
instagram
|
ravelry