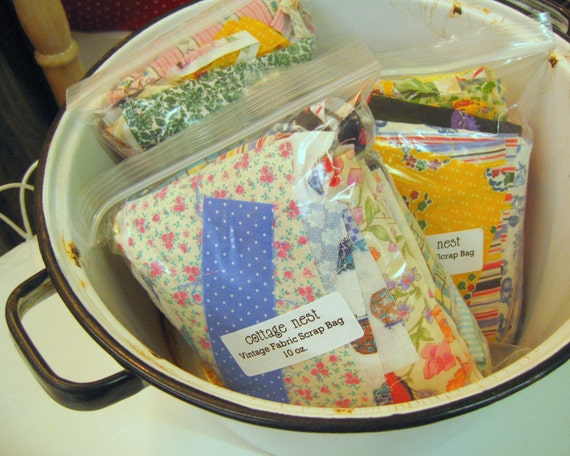 I've been seriously spring cleaning and found more scraps to offer.  The last couple months, if you remember, I offered up bags of thick cottons including barkcloth and twills...they went
FAST
!  This offering includes just cottons suitable for quilting and fashion for dress or home.  Each bag is a real mix from fabrics I've identified as ranging from the 50's to the 80's.  I think they are perfect for anyone interested in repairing an old quilt...I think you'll find lots of small scale florals and geometric prints.
I receive a lot of messages about what sizes of fabric are in the bags...
it's a grab bag, y'all!
Be surprised!
  Ok, honestly they range  from small strips to maybe larger pieces up to an 1/8 of a yard.  Each bag has a variety of sizes, so you will never be stuck with just
teeny-tiny
pieces.  One count I did was well over 40 pieces of fabric, the next I just gave up and said
"whoa, this is a lot of fabric!"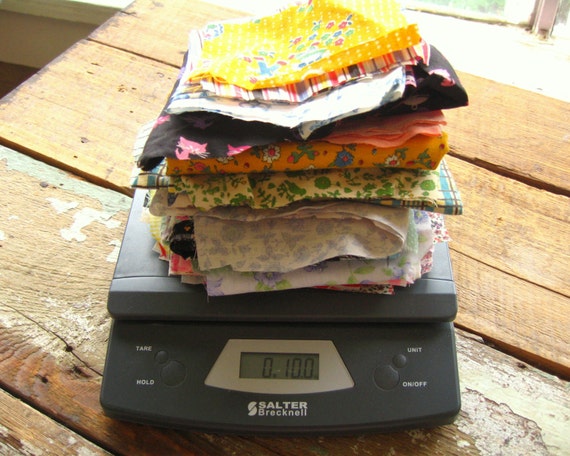 As I stated before the last batch went really quickly so if you would like to take advantage of this small offering, visit the listing
here
.
--Lisa LeBlanc
connect with me:
website
|
twitter
|
facebook
|
pinterest
|
instagram
|
ravelry