Two months has been a long wait to fill our apartments; but we finally got the A-OK to proceed with occupancy after the repairs.  Again, I'm not sure why my town of Ponchatoula makes it so hard for businesses to do business here.  It's a darling town - but you really have to be from here to
make it
here.  Which is a shame, because we could ALL be a lot stronger if city leaders weren't so adamant about some succeeding and others struggling.
Anywho, whenever the apartments are vacant I use the lull as a great backdrop for my product pictures.  I've even toyed with the idea of switching the shop to upstairs because the views and light are tremendous!  Here's a sweet pair of
vintage sheer strawberry drapery panels
- I love the view of one of our old oak trees across the street.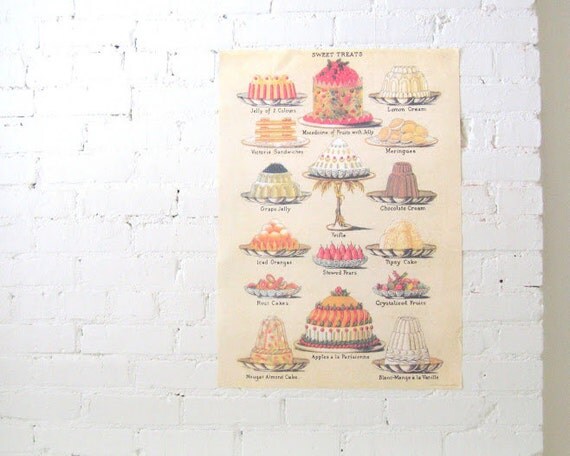 Here's one of the cute
archival papers from Cavallini
against the brick wall...all bathed in natural light.  I guess its been the only perk of the vacancy after crazy tenant #1 and #2 left, but I'm glad the two new families are thrilled to be going to each and adding a new chapter to theirs and my life.  *fingers crossed* we are all happy for a long time!
--Lisa LeBlanc
connect with me:
website
|
twitter
|
facebook
|
pinterest
|
instagram
|
ravelry