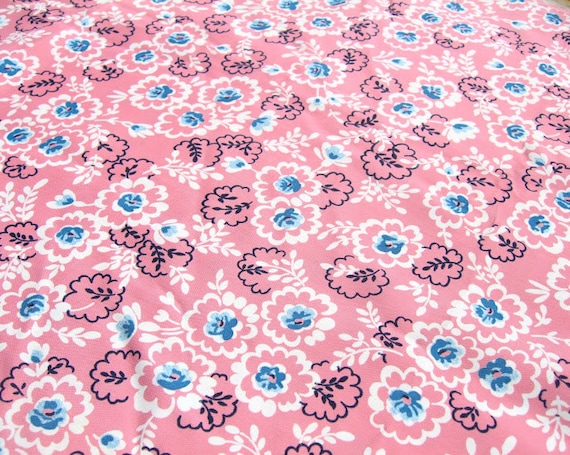 This week I am highlighting Rayon!
Rayon was the leap into synthetic fabric, though it has a bit of a natural footprint.  We still use it today for its sensational silky feel and gorgeous drape!  Originally created in the 1800's to imitate silk through a regenerated cellulose fiber, this making it actually a semi-synthetic.  It was not until the 1940's and 50's that gave us high-tenacity rayon, which is really what we still think of  rayon being today.
I have two really lovely examples up for grabs today; both are excellent retro prints dating from the 1950's and 1960's.  This first is a darling
pink print with blue roses
and the second is a
baby soft pink floral with apples
.  Both are 1 yard in length and would look lovely utilized in a blouse or skirt!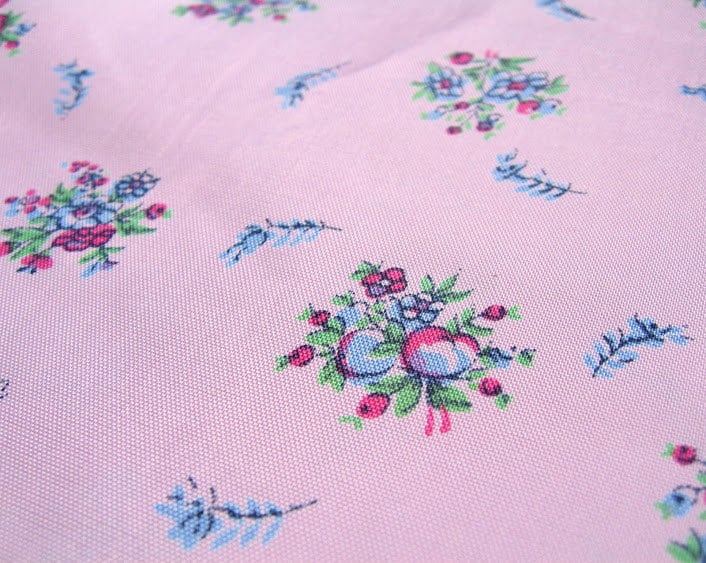 --Lisa LeBlanc
connect with me:
website
|
twitter
|
facebook
|
pinterest
|
ravelry