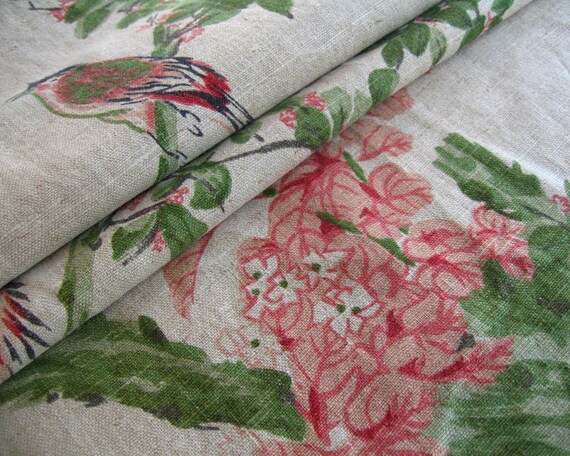 When I listed this fabric Wednesday...I just knew it deserved a spot as my Featured Friday Fabric. 
I kind of
have to pinch myself a little bit to believe *I* have this...This is vintage Greeff.  A company from Great Britain that was purchased by Schumacher later on(
also
a well respected fabric and wall covering company in their own right).  This is original tho...and on a gorgeous thick linen.  The print features a bit of a tropical scene with intertwined vines and a bevy of pink blossoms...with the oddest little birds - the selvage calls this print
"Lansdowne"
.  I just love it.  I've saved a bit for myself but have made
2 yards available to the public
.  The width being about 47" makes a 1 yard length a crazy amount of fabric...but the repeat is just huge!  so you may want to apply to a canvas or make large pillows.  The choice is yours...either way you are going to LOVE this!
Also, an update on my scrap packs...a few more have been listed and these have larger sized pieces (so, not as many individual pieces as the
60 - 70 piece packs
offered but the same weight with the same quality).  Check them out
here
.  I also have one pack available that is strictly vintage cotton suitable for quilting - available
here
.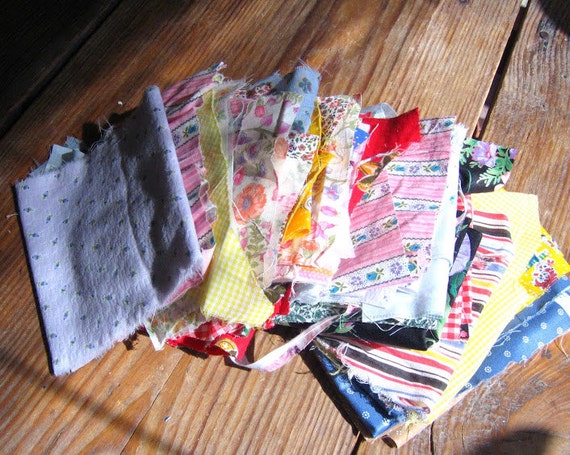 --Lisa LeBlanc
connect with me:
website
|
twitter
|
facebook
|
pinterest
|
ravelry