(not the band!)
It's been, dare I say
horrible
week or so?  Well, at the least frustrating.  As I mentioned in my last post, we have a couple tenants scheming and causing a nightmare of problems for not only myself but other tenants.  I won't go in to details but, for me, personally it's been hard watching these individuals behave with such disregard for their fellow tenants.  Of course, with every show of human indecency, I've been witness to an out pouring of kindness from so many other venues.  Even each online order I've received in the last week...
don't laugh
...but I've said each person's name out loud and thanked them.  Because part of this mess is that these two individuals would like nothing more to financially ruin me.
So...I've had a few sleepless night (ahhh...more time to work!) and I figure it's time to make lemonade out of lemons, right?  Here's a new item I began offering in my
Etsy shop
late last week: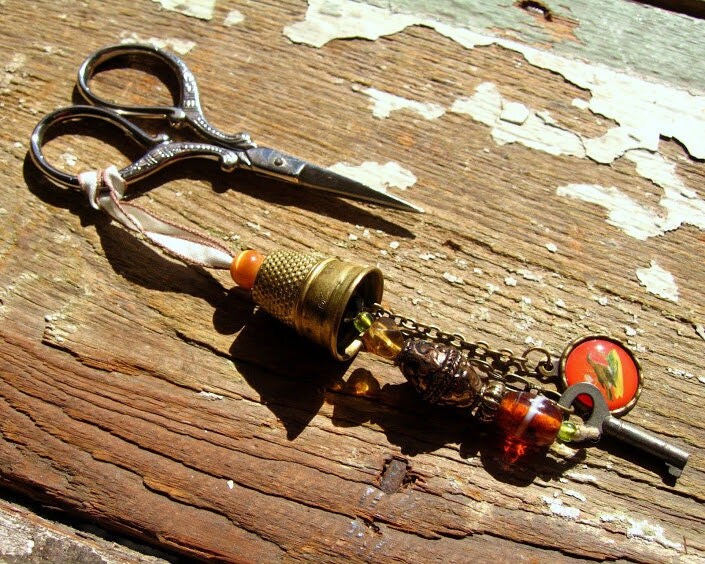 I've been admiring necklaces utilizing old thimbles for some time now and I'm just one of those people I suppose, that thinks my notions need notions too!  So - voila, a
vintage thimble scissor fob
was born!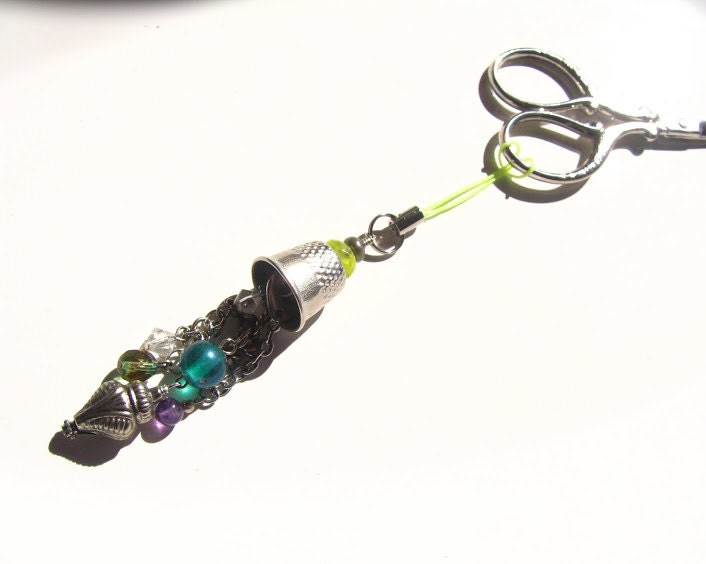 Even the rather utilitarian
aluminum thimble fob
looks cool!  I made this one a bit bohemian in design... and I sort of want to keep it!  So, even though life is rather messy tonight, I am so glad to have creativity on my side in the face of absurdity and adversity!
--Lisa LeBlanc
connect with me:
website
|
twitter
|
facebook
|
pinterest
|
ravelry