I sold out of, I believe, nearly
every
silk-screened towel I make during the holidays.  First, I was like "Whoa!" and next I decided I better get to work.  In the last couple weeks most of my blanks have arrived and I was able to get a few listed online.  All towels are Fleur de lis motifs currently; I do have other designs in my collection (plus I'm developing new designs); however, here in Louisiana
and particularly at my
shop
...this is the hot commodity.  As one customer put it when describing how much Louisianians love the fleur de lis,
"it's fleur delirium."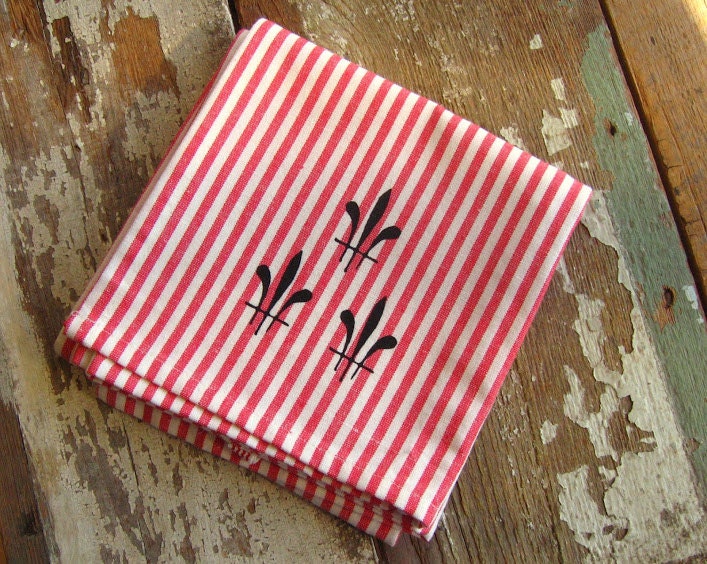 Remember my previous set of
Julia Child inspired fleur de lis towels
; they are now gone but I made a small run of these super thick red striped cotton towels.  They really do have a French feel!  Grab them while they are in
stock
!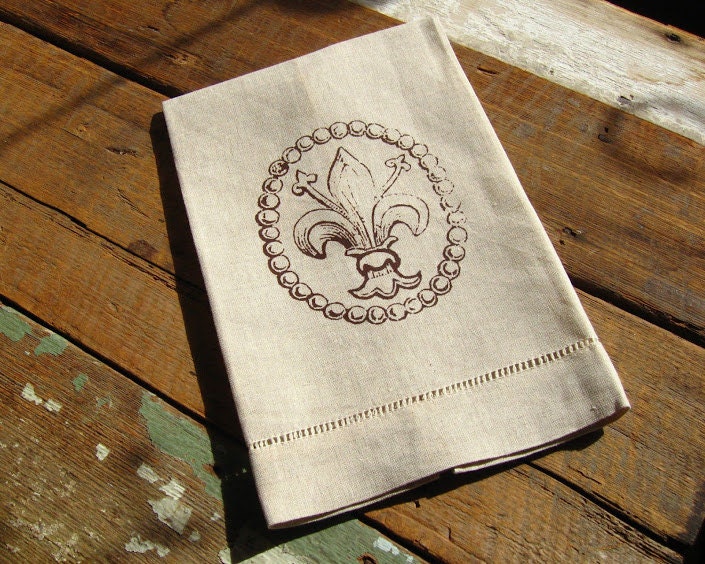 This is one of my most popular designs and a historic one as well!  I paired it with a pretty linen/cotton blend guest towel.  Makes a super gift; I'm so pleased how they turned out!  Check them out
here
.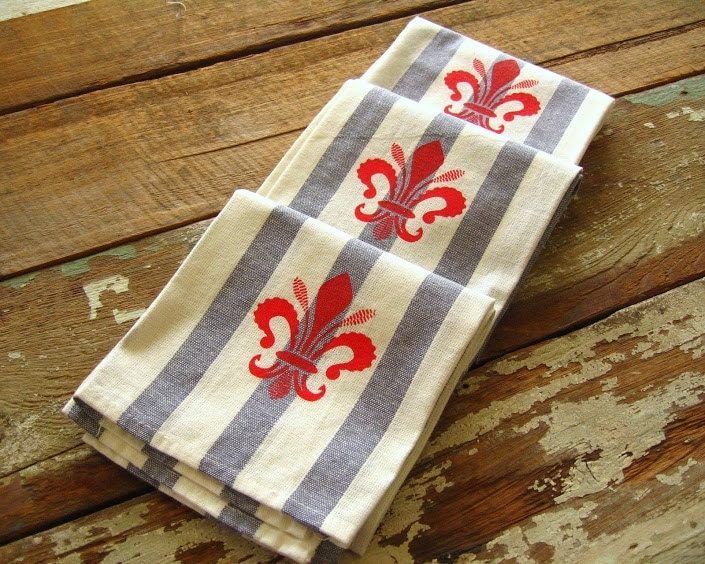 I just listed this pretty blue and white striped set; I picked another favorite of mine, the "wheat style" fleur de lis - screened in red to give a nice contrast to the overall design.  Just a few made in this run -
here they are
.
--Lisa LeBlanc
connect with me:
website
|
twitter
|
facebook
|
pinterest
|
ravelry