Today I am featuring
"Cut and Sew"
fabric - a usable printed pattern to cut out and begin sewing, typically on one or half yard-goods.  Once the rage in the 1970's and 80's, these fabric panels are regaining in popularity again; a few current manufacturers still produce these, and a wide selection of indie designers have popped up all over
Spoonflower
with fresh new designs; however, there are still plenty of great vintage "cut and sew" panels available!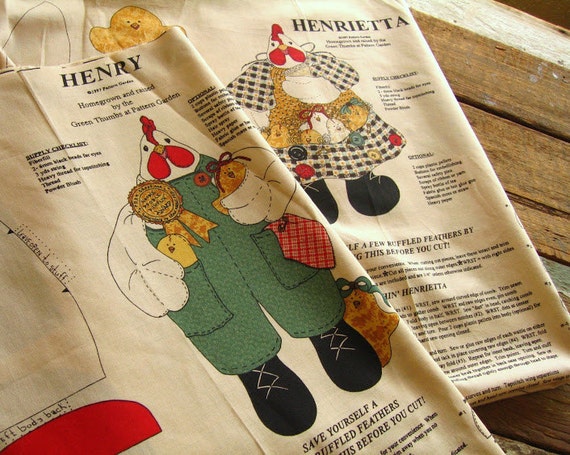 This set is from my personal collection;
Henry and Henrietta
, a beautiful example of all you can create from just one yard of fabric!  Each makes a primitive style chicken softie, including clothes to make...and my favorite...tiny baby chicks to stuff in their pockets.  The best "cut and sew" panels have all the instructions printed along side with the pattern; truly making it an all in one project.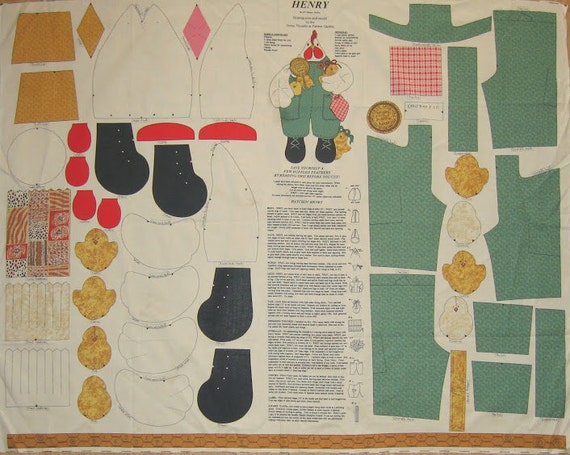 --Lisa LeBlanc
connect with me:
website
|
twitter
|
facebook
|
pinterest
|
ravelry